Murray Elementary's Custom Modular Campus Design Delivers Two-Story Style in a One-Story Building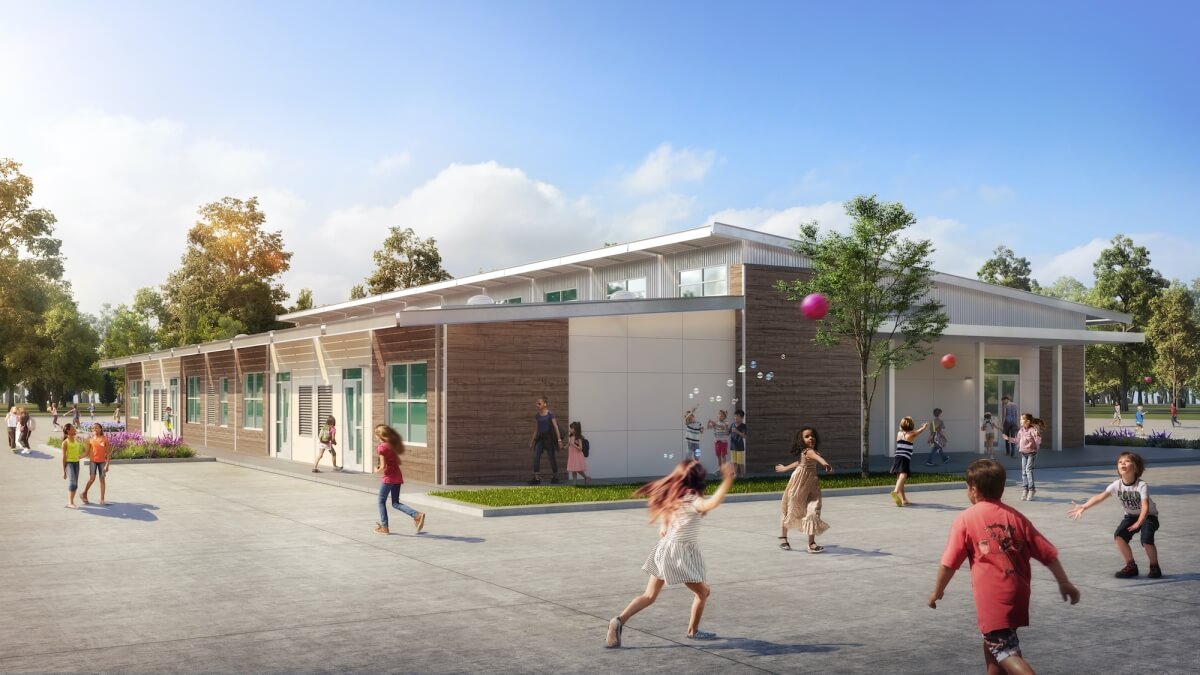 An old school campus gets a fresh start with AMS' GEN7 C Series—an affordable new school design that delivers a one-of-a-kind building that looks and feels site-built but is delivered months faster.
After 55 years of service, Murray Elementary School no longer met the needs of the fast-growing Dublin community. Projected to enroll 900 students by 2025, the school not only needed more space, it needed to update its 1960s classrooms for 21st century learning.
Though the Dublin Unified School District (DUSD) initially planned to modernize existing buildings, aging classrooms and code-required upgrades made a full campus rebuild more cost-effective—a key consideration given the project's limited funding.
Integrating modular classroom buildings with site-built structures expedited delivery to increase the school's capacity. Four enclosed corridor building wings house 28 elementary classrooms, with a separate four-classroom kinder wing bringing the total addition to 48,216 SF of 21st century learning space tailored to the school's K-6 programming.
Introducing a new
GEN7 C Series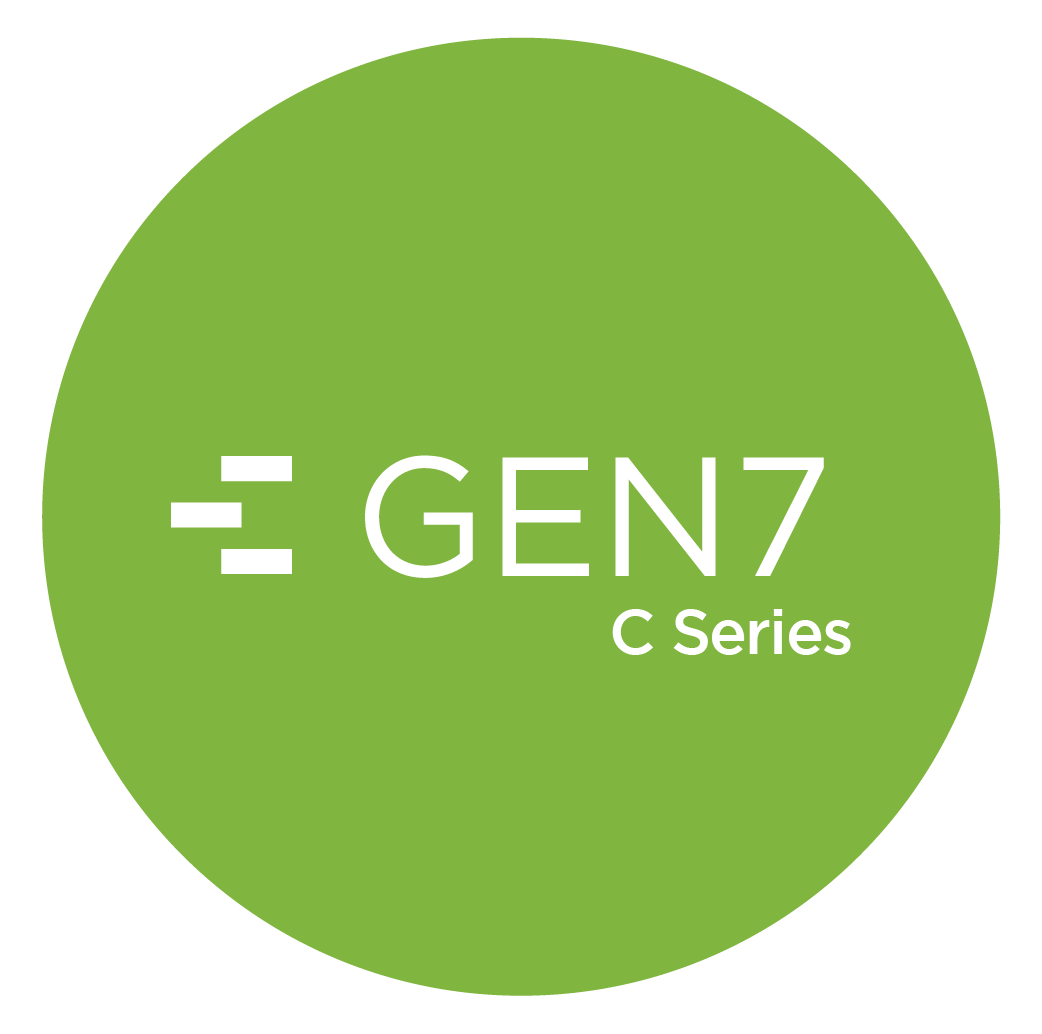 After assessing the school's needs, AMS proposed the new GEN7 C Series, a fully-custom building with the design flexibility and high-tech infrastructure for 21st century programming.
An ideal option for large-scale, complex projects like Murray, GEN7 C offered DUSD collaborative design-build delivery in half the time of conventional construction.
Built with recycled materials and filled with natural light and fresh air, GEN7 C buildings improve health and productivity for higher-level achievement. Sustainable design and high-efficiency systems reduce energy usage by up to 70%, allowing DUSD to recoup its investment through lower operating costs over the buildings' 50-year lifecycle.
Challenges
Navigating the logistics of a complex, multi-building project depended on effectively managing change and balancing needs, wants and budget on a tight schedule.
The ability to overcome four challenges set the project up for success:
1
Meeting time-critical needs with minimal disruption on an occupied campus.
Adding space quickly meant building new facilities on the existing site, with students and teachers on campus and neighbors nearby. To ensure safety and limit construction stress, it was important to build with minimal disruption to the school and community.
2
Re-envisioning a two-story conventional design as a single-story modular design.
DUSD and AOR Lionakis Architects envisioned a two-story campus, but community restrictions ruled out two-story buildings. To respect neighbors' privacy while preserving the integrity of the original vision, AMS needed to re-create the look and feel of a two-story conventional plan in a single-story modular design that fit the school site plan.
3
Giving stakeholders the high-end building they wanted on a limited budget.
The District's budget was limited to Measure H funds, with no room for overages. Fulfilling the high-end design goals, multiple programming needs and capacity demands required careful planning and oversight to deliver a fully-custom campus on an inflexible budget.
The Solution
Instead of scaling back design, AMS modularized the conventional vision, capturing the architectural intent in a custom modular design tailored to Murray's needs and goals. The no-compromise solution is ideal for 21st century learning with a flexible, open design adaptable to evolving programming and a diversity of learning methods.
Learning spaces support the core curriculum, as well as art, music, science and technology. Each building also includes teacher collaboration space, gender neutral restrooms, a custodial closet and an auxiliary room for speech therapy and counseling. The kinder wing adds four classrooms and a central hub housing teacher workspace and restrooms.
Innovative Custom School Design
The one-of-a-kind design is next-level modular, blending cutting-edge style, sustainability and security in a single-story building that's indistinguishable from a two-story site-built facility.
Interior Corridor Design
Most single-story modular schools are designed with exterior entry to each classroom. Security was a top priority for DUSD, so AMS adapted a two-story interior corridor design for a single-story building. The modern design controls access with enclosed corridors and an electronic locking system that ensures student and teacher safety at all times.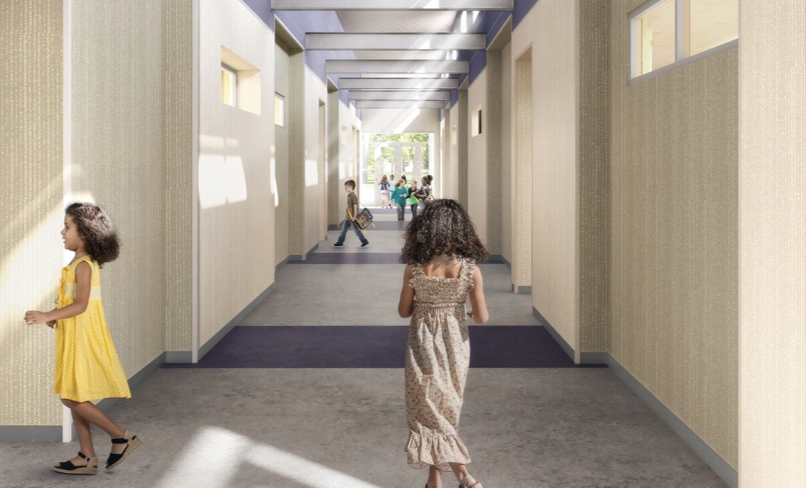 Extended Roof
A custom metal roof raises the building's height to 21'—40% taller than a standard GEN7 single-story and almost the same height as a two-story building. To meet shipping height restrictions, the roof will be transported separately and attached to the building onsite.
Open 19' Beamed Ceilings
The steeper pitch roofline allows 19' ceilings for an airier interior. The Epicore self-spanning ceiling system is a new design, with metal plank decking and exposed beams, a contemporary design trend that adds structural support and conceals tech and cords to open up the design.
Clerestory Windows
Buildings are oriented to maximize daylighting. The added ceiling height makes room for clerestory windows in the hallway—an energy-efficient feature that enhances the building's architectural profile and brings in extra natural light while maintaining privacy.
Conditioned 11' Corridors
Wide 11' center corridors with bump-outs and alcoves are conditioned for year-round comfort. The extra width accommodates social distancing, even when passing in opposite directions.
Advanced Acoustical Design
The insulated ceiling system works with decorative EchoPanel acoustical panels installed on upper corridor walls. Both have high NRC ratings, absorbing hallway noise to avoid disturbing classes in session. Acoustical ceiling tiles keep classrooms 50% quieter than a typical classroom.
Technology Infrastructure
Networked technology supports blended learning, facilitating collaborative data sharing between digital devices, in-classroom and remotely. Occupancy sensors control lighting and climate, working with GEN7's continuous ventilation system to create a healthy, comfortable learning environment.
Efficient Modular Process
AMS' precision process not only assures the highest quality, it builds in cost and schedule predictability, streamlining efficiencies to deliver the state-of-the-art campus stakeholders wanted at a cost they could afford.
Pre-Engineered Design
Using a pre-engineered design saved time and money, expediting DSA approval to allow a custom project to be delivered six months faster than a traditional design.
Unlike a standard prefabricated building, pre-engineered buildings offer unlimited design possibilities, with materials, features and finishes selected to exact specs.
Constructability
A constructible building design complemented AMS' parallel construction process. The design and finishes were selected so almost all work was completed at the factory, leaving very little to do onsite. The standalone entry canopy was factory-built, and custom stucco and wood-grained tile finishes were factory-applied, minimizing construction time and noise on campus.
The finished modules are stored at the factory, ready for delivery once sitework is complete. Onsite, the modules will be bolted to the concrete foundation, and the custom roof and entry canopy installed. After connecting to utilities, the buildings will be ready to open.
Success Factors
Hundreds of successful projects have given AMS the insight and expertise to deliver a complex project ahead of schedule, on budget and to exact specifications.
The keys to success were:
1
Effective collaboration with many stakeholders.
The district and the community were very involved throughout the project. The ability to blend many voices into a unique, cohesive design made everyone feel valued and was instrumental in obtaining approval of an intricate, multi-building design.
2
Flexibility from start to finish.
A willingness to think outside the box, consider different options and make changes at every stage of the process allowed AMS to adapt and refine the design to get a very specific vision just right.
3
A pre-engineered product that pushes the boundaries of what's possible.
AMS' new GEN7 C Series offers full customization, inside and out. Starting with a proven modular product and innovating it forward accelerated delivery of an architecturally distinct, high-performance building that met every need and goal.
4
Proven experience modularizing a unique vision on a moderate budget.
AMS pulled from 38 years of experience to find creative ways to cut costs and value-engineer a world-class campus on a tight budget. Problem-solving and critical thinking helped AMS stretch every dollar, reconciling needs to budget to deliver more for less.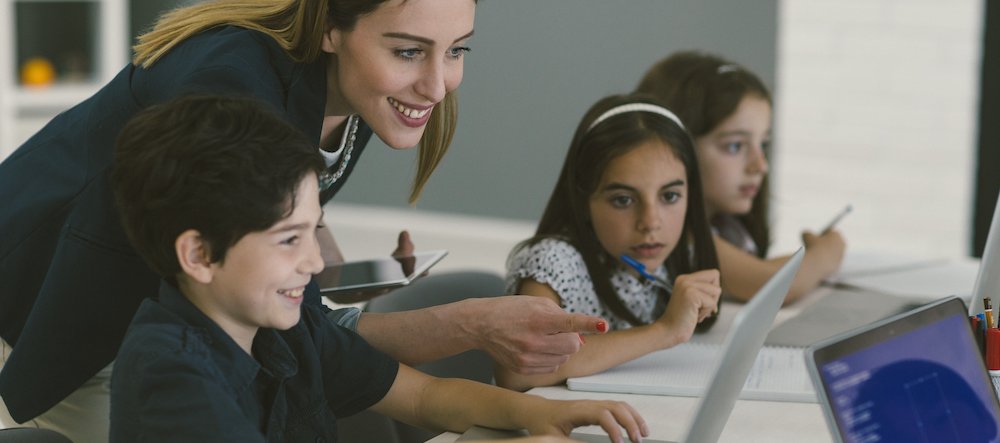 Modular School Design
for the Future
The Murray Elementary rebuild shows how far modular design has come—and how far it can go to help schools and communities realize their vision. By continuing to push the limits of what modular buildings can do, AMS creates scalable solutions for expanding and modernizing schools on tight schedules and budgets—a challenge facing every California school district.
Making more options available to more schools makes better learning environments accessible to more students—the outcome we're all building toward.
Browse our gallery of successful GEN7 Projects.
Find out which building is best for your project.
Want to explore modular options? Let's Talk.