How Sustainable Design Trends Are Reshaping California Schools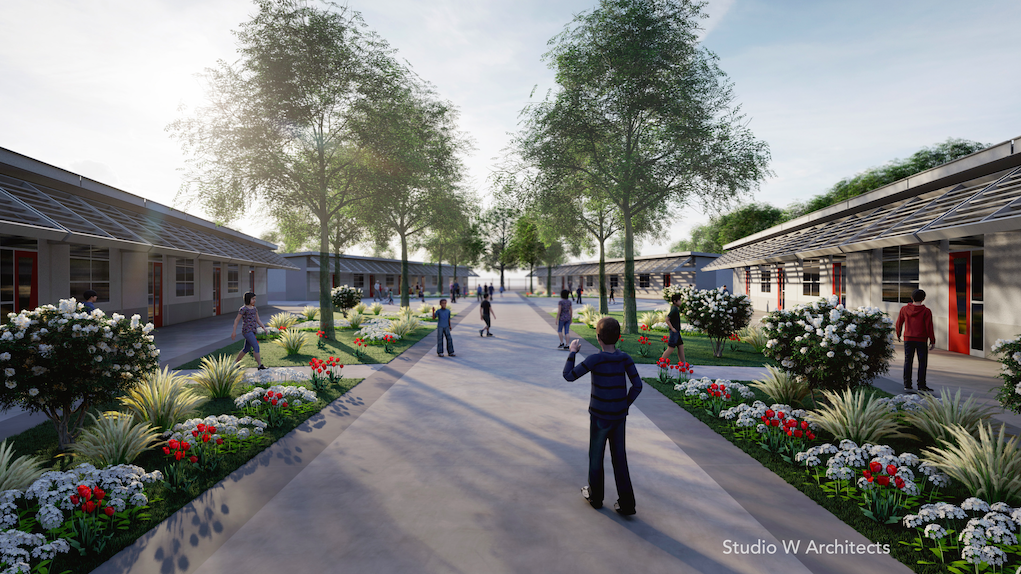 This Earth Day, we celebrate the positive impact of sustainable schools, spotlighting schools and trends that are as earth-friendly as they are student-friendly, conserving resources while creating a healthy, inspiring environment for students and teachers.
The movement toward a more sustainable California starts where the future is shaped: our schools.
At AMS, we're proud to partner with California schools and school districts to create some of the most progressive schools in the nation—healthy, high-performance schools that improve the learning environment while saving energy, resources and money.
These schools do more than create sustainable spaces for learning; they create a culture of sustainability that encourages students to be respectful of the environment and mindful of our impact on it.
Sustainable schools matter because their impact is so strong and their influence so long-lasting. Students who learn in healthy, sustainable environments are more productive, miss fewer school days and have better academic outcomes.
A sustainable environment can positively impact a student's academic progress by as much as 25% over a school year. The influence is cumulative—students set up for success are motivated to achieve it; students who fall behind get further behind, adversely affecting their future opportunities.
When buildings are healthier, students and teachers are healthier. When buildings perform better, students and teachers perform better. When students succeed, communities do, too.
3 Sustainable Schools That Raise the Bar
Out of the hundreds of high performance schools AMS has built, three stand out—each breaking new ground to set a higher standard for modular sustainable design.
These three schools show that sustainable schools can be large or small, public or private, supporting all ages and programming. They unite the most diverse communities with a common goal: creating unique spaces where students and teachers thrive—a small college preparatory school in suburban LA, a high-tech STEM lab in Silicon Valley and a large campus for underprivileged preschoolers in Long Beach.
They're concepts in action, weaving sustainable trends into innovative, environmentally-sensitive designs that are beautiful, functional and flexible, using space and resources efficiently to inspire a higher level of productivity and achievement.
They create meaningful change by cultivating mindsets that inspire students, teachers and communities to work together to build a sustainable future.
Most of all, they inspire others to follow their good example—promoting renewable resources and safe, clean materials, integrating energy-saving technology and achieving long-term sustainability goals—all while lowering costs for their districts and creating a better quality of life for their communities.
Watch how they do it.
Sustainable Building vs. Building Sustainably
A sustainable school is a collaborative effort between school districts, builders, architects and engineers who work as a team to create high performance, low energy buildings that meet benchmark goals. It requires a big picture perspective that looks at design and construction as parts of a whole, interacting and affecting one another.
Every decision, from earliest planning to delivery and operation of the completed building, is interconnected, with building strategies, systems, materials and methods optimized to contribute at peak efficiency, improving physical and mental health, reducing energy use and ensuring thermal comfort while making education a more enjoyable and rewarding experience for students and teachers.
1
Sustainable Building Design
A sustainable building seamlessly integrates features, systems and technologies in student-focused spaces designed to achieve a high level of performance, productivity and academic achievement.
Prioritizes health, safety and comfort
Enhances the learning experience
Utilizes natural resources efficiently
Reduces maintenance and repairs
Lowers lifecycle costs
Teaches by example, inspiring environmental stewardship
2
Sustainable Construction
The most sustainable schools are built responsibly, using construction best practices and processes that maximize efficiencies while minimizing the building's environmental impact.
Takes less time and energy to build
Improves inventory and quality control
Cuts down on material and packaging waste
Reduces air pollution from machinery and transport
Decreases traffic, noise and disruption
Lowers the building's carbon footprint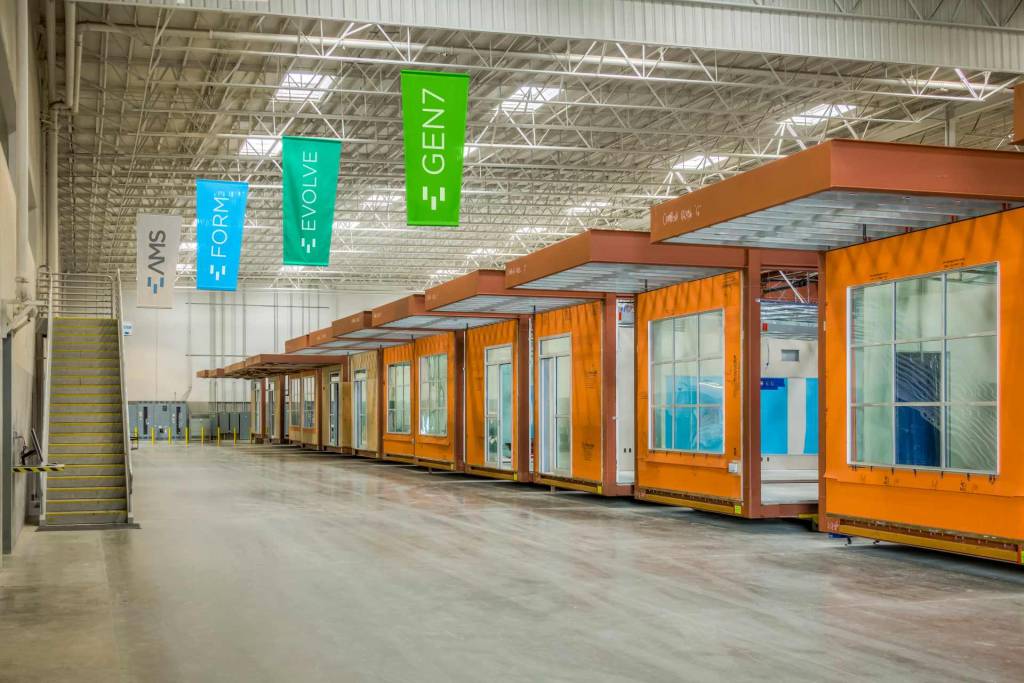 Modular construction uses state-of-the-art technologies to amplify production values, giving school districts a faster, more cost-effective path to building sustainable schools. It's a budget-saving solution for both small and large-scale projects, shaving an average of 25-30% off upfront costs while delivering a high quality building in as little as 60-90 days.
Onsite construction creates a substantial amount of waste. Continuously transporting materials to a jobsite increases harmful emissions, materials stored outside are easily contaminated and construction debris overburdens landfills.
Moving construction to a controlled factory environment is more efficient, automating production to shorten construction time by 60% and reducing material spoilage to divert up to 90% of construction waste from landfills.
Because modular buildings are fabricated offsite and delivered to the school campus 90% complete, the construction site is safer with fewer disturbances to students and less drain on the local infrastructure. Less time onsite means less community and climate impact and a more sustainable building.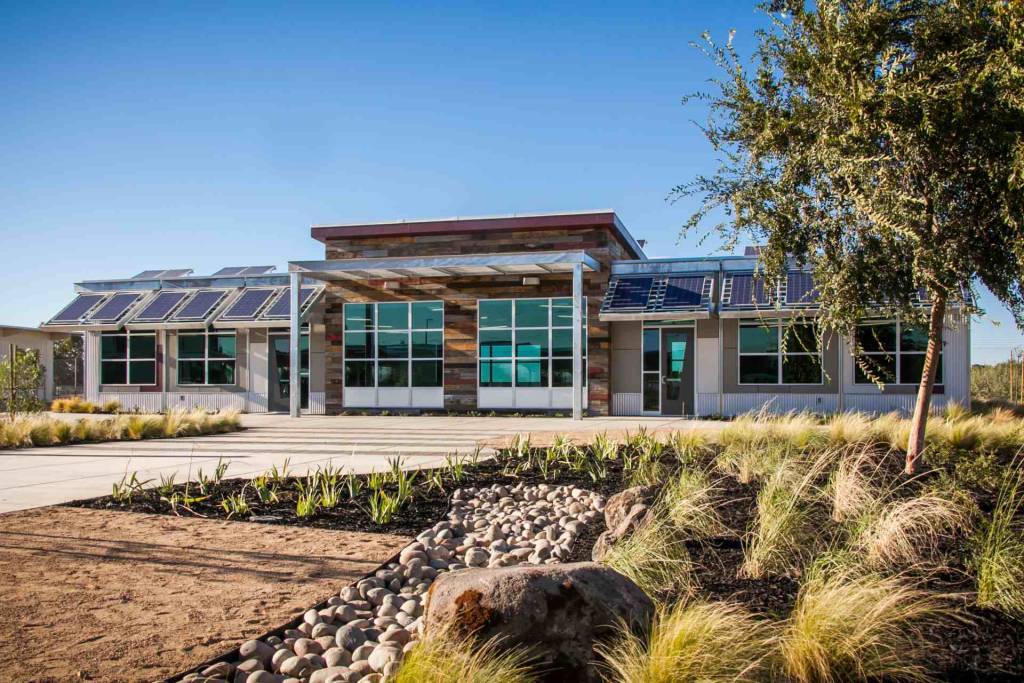 Today's definition of sustainable design is as much about adaptability and modern aesthetics as it is about preserving resources. Earth-friendly needs to be student-friendly, too, thoughtfully considering the needs, and contributing to the health and well-being, of both people and the planet.
GEN7 high performance buildings package advanced energy-saving technology with eco-conscious features and materials in a flexible floorplan ideal for 21st century learning. While other buildings make sustainability complex, GEN7 makes it turnkey, integrating multiple sustainable strategies in a cutting-edge design that optimizes space, resource and energy efficiency.
Up to 70% annual energy savings translates to cost savings, freeing up funds to expand programming, add teachers and purchase computers and other essential equipment. Sustainable schools like GEN7 are an investment in students that pay schools back, lowering operating costs every year to offset the building's upfront cost over its 50-year lifecycle.
It's a solution that scales, customizable to need and easily replicated on a single site, multiple sites or districtwide to modernize facilities in line with a district's sustainability plan and goals.
Top Trends and Benefits of Sustainable School Design
High performance schools provide lifetime value by respecting the critical role the learning environment plays in students' and teachers' well-being, growth and development. They cost less to build, less to operate and less to maintain, with features that benefit schools throughout the building's useful life.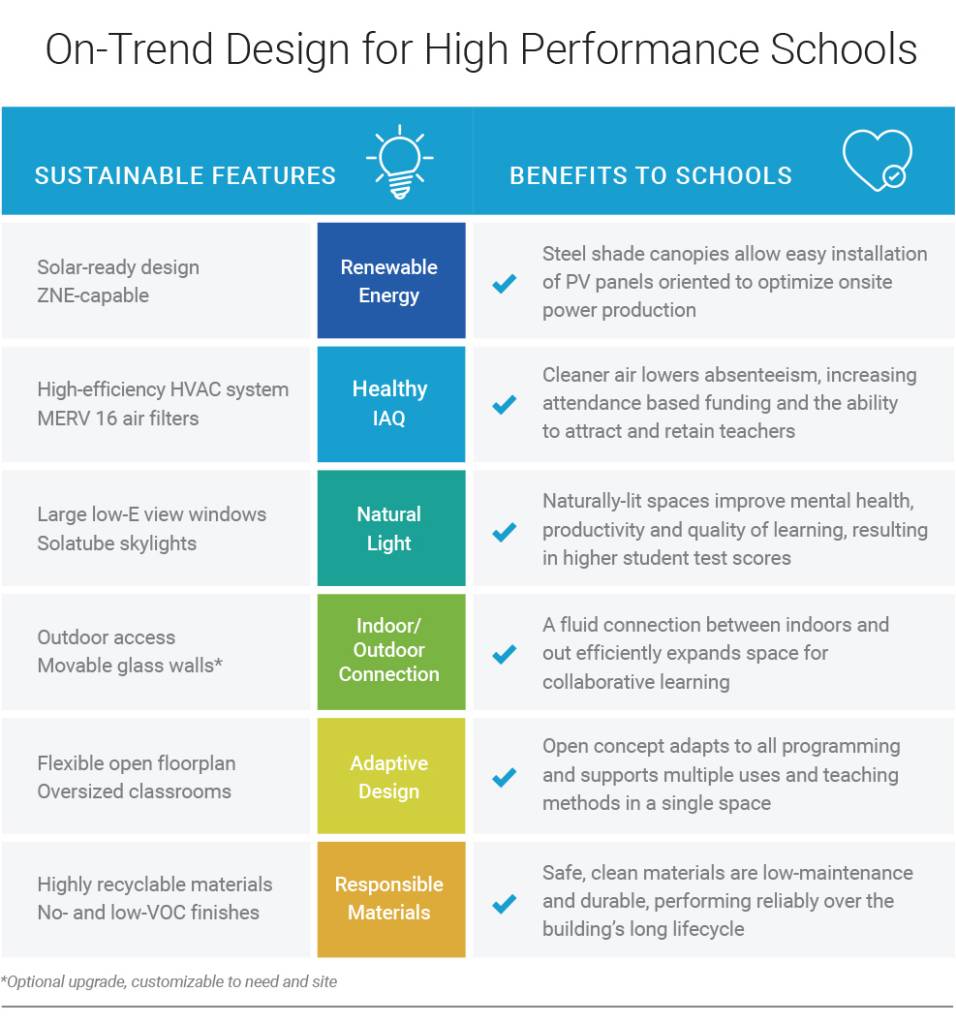 Innovative Sustainable Design
Sustainable design is continuously evolving—highly adaptable, yet forward-thinking, conscious of how we impact, and are impacted by, the world around us and looking beyond what's possible now to what's needed in the future.
The most successful solutions blend integrated design and sustainable innovation in buildings that create a positive connection between people, the indoor environment and the outside world.
Shaped by their site, they reflect the goals of their community and support the needs of students, teachers and the earth in mutually beneficial ways, for the good of all.
Students learn better in sustainable buildings, and schools save significantly by building sustainably.
Sustainable schools are the changemakers, a step toward building a better future and a better world.
Want to learn more about the sustainable schools that are changing California?
Watch: Brentwood School: LA's First Zero Net Energy Modular School Goes LEED Gold
Dartmouth Middle School: Sustainable STEM Lab Opens Up New Possibilities
Educare Los Angeles at Long Beach: Light, Bright Design for Early Learning
Sustainable buildings cost less than you think. Request a Quote!